DOROTHY FORD was an actress and model whose career spanned the 1940s through the 1960s. She began her career as a model, largely due to her height of 6 feet, 2 inches and a 38-26-38-and-a-half breathtaking figure which is still worthy of attention today and we are happy to provide a glimpse.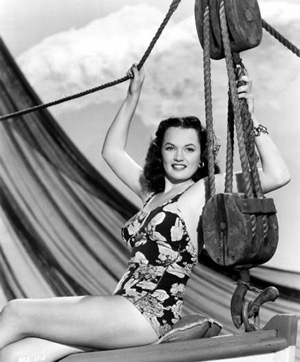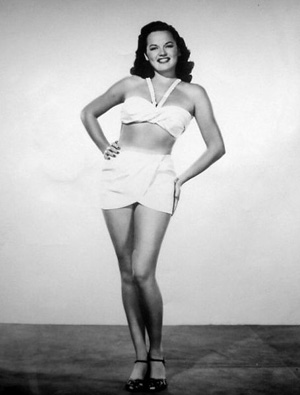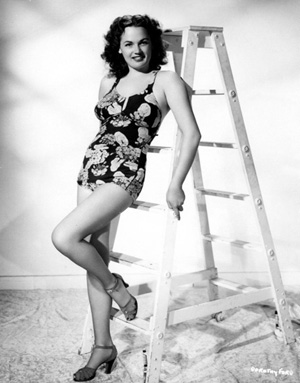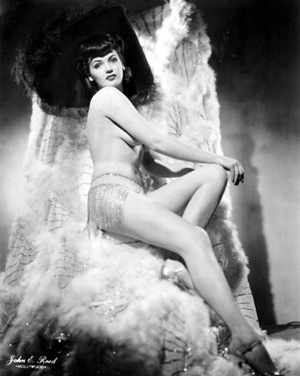 DOROTHY DANDRIDGE was a film and theatre actress, singer and dancer. She is perhaps best known for being the first black actress to be nominated for an Academy Award for Best Actress for her performance in the 1954 motion picture CARMEN JONES, a sultry role which made her into Hollywood's first African-American sex symbol. These photos clearly indicate the reasons why.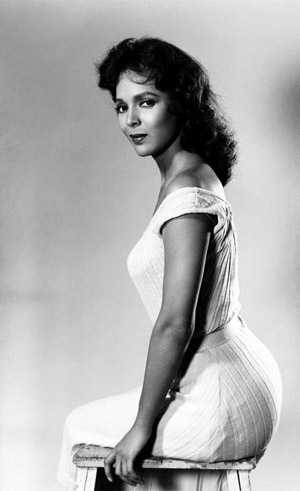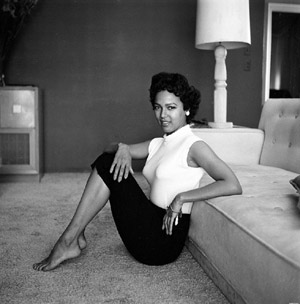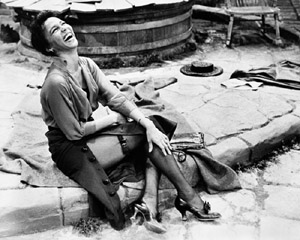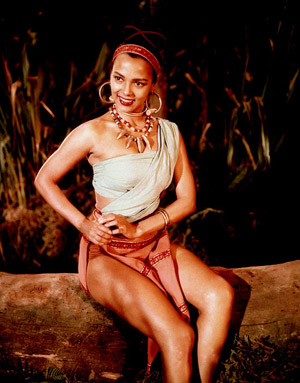 And here she is in all her glory, the scene stealing attention grabbing PIA ZADORA who in 1981, following her role in the notorious debacle BUTTERFLY won both a Golden Globe Award as New Star of The Year, and the Golden Raspberry Award for Worst Actress!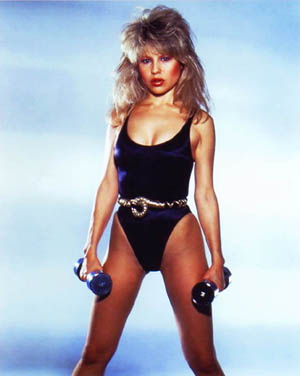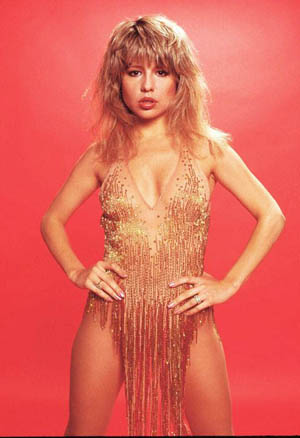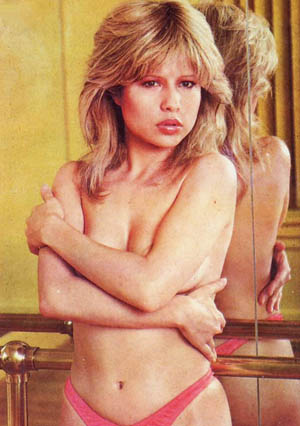 SEPTEMBER 2013
We take great pleasure this month in proudly displaying some carefully selected images of the glorious gals who are prominently displayed in our current crop of fan favorite flicks. At the top of the presentation is the mouth watering RAQUEL WELCH as both a cartoon version and the real deal.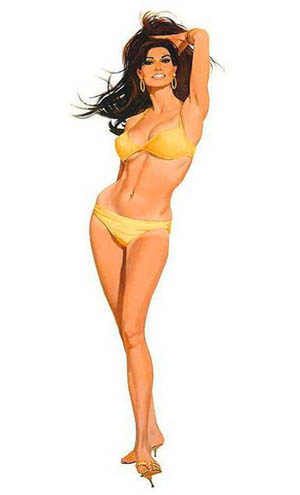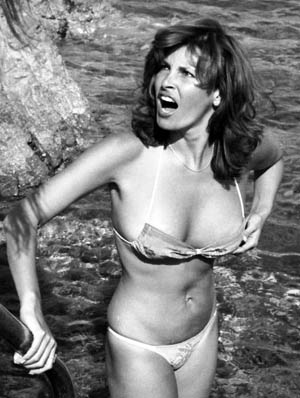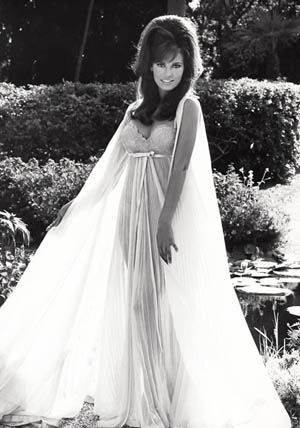 CLAUDIA CARDINALE was both an object of desire and a respected actress during her long career, and these pictures attest to the compelling beauty that keeps her the hearts and minds of her fans even now.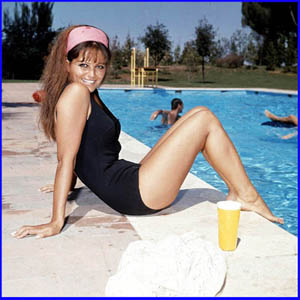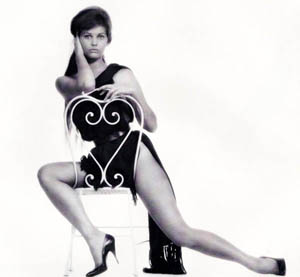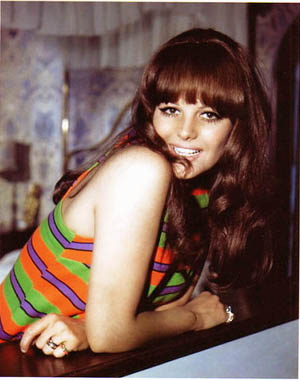 Most of you are used to seeing pictures of LANA WOOD following her appearance in DIAMONDS ARE FOREVER, but here are some very early cheesecake pix when she was first trying to break in to the business and had the aura of innocence that was tough to resist.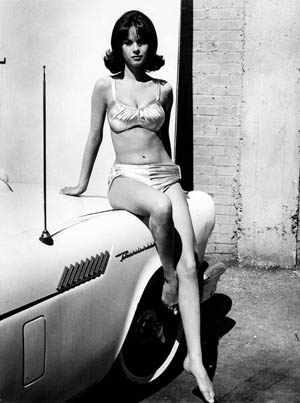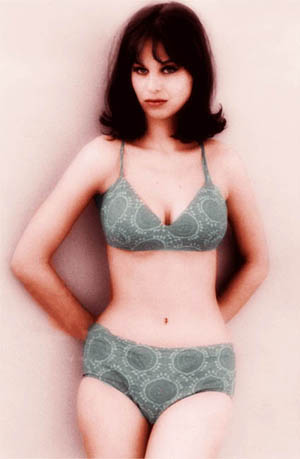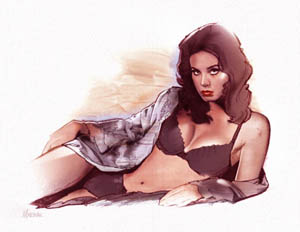 CHERI CAFFARO may have had a brief career, but her willingness to doff her duds and dally with multiple dudes made her an exploitation favorite. She was the first in a long line of fetching femmes who understood what it took to stand out and get attention and these shots demonstrate the reason for her allure.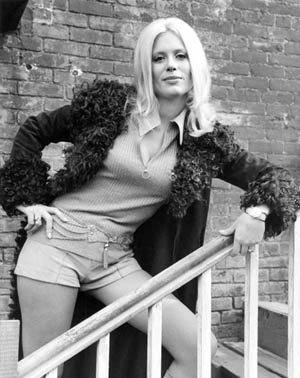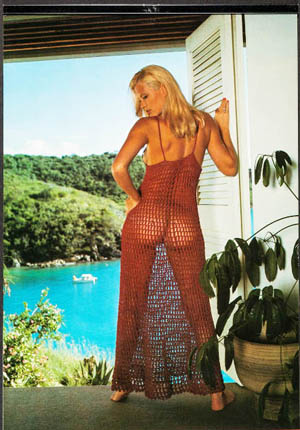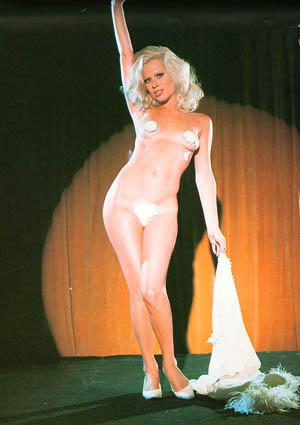 April 2013
After years of trying to track it down we have finally found the cult classic TWIST ALL NIGHT aka THE CONTINENTAL TWIST. Heading up the cast in more ways than one is one of the most famous pinups in history, the incredibly beautiful and bountiful JUNE WILKINSON. We celebrate this event by presenting some vintage black & white images of this historical erotic icon. Your welcome!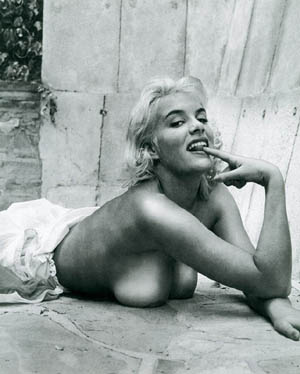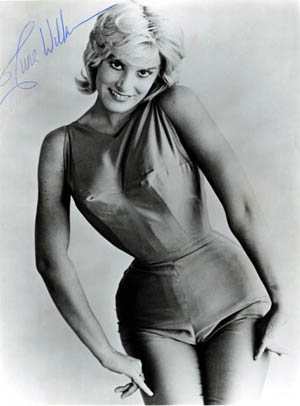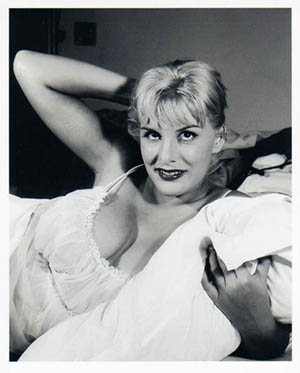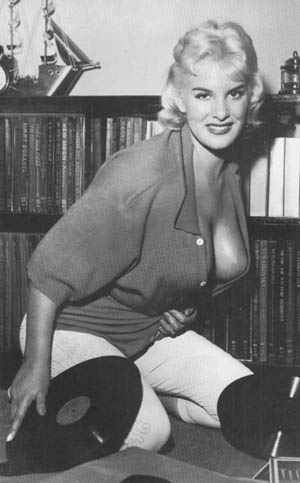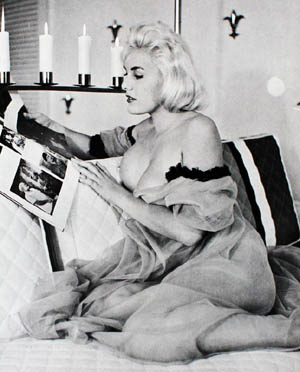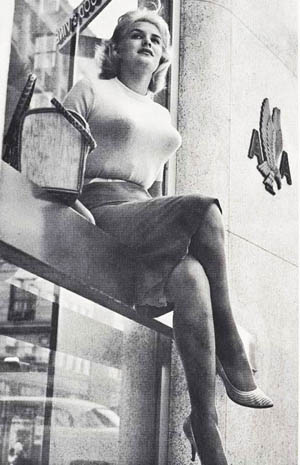 November 2012
Although the CULT QUEENS we are featuring this month in our movies have no hesitation taking their clothes off for the camera, modesty prevails here so we offer the following pinups in minimal attire with varying degrees of exposure: TRACI LORDS crossed the line into the world of porn and then crossed back into mainstream so here she is in seductive yet restrained mode.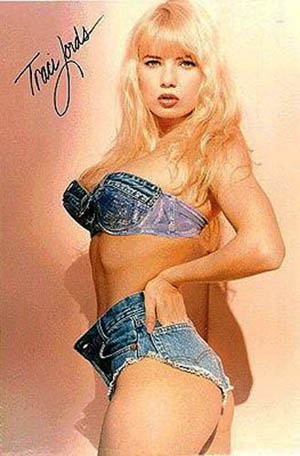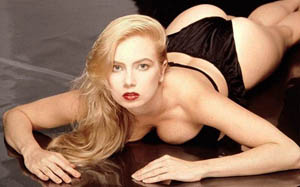 LESLIE - ANNE DOWN has been acting for decades and achieved real prominence and respect as she got a bit older. However, we offer her here as a very young actress eager for acclaim and willing to do the prerequisite cheeecake shots.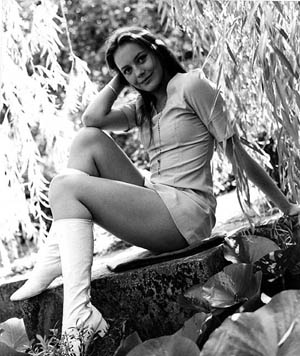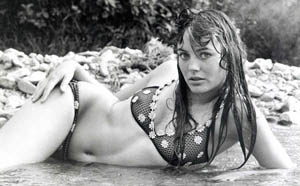 EDWIGE FENECH was and is famous for showing off her incredible face and body. What we present here is a bit more conservative than what her fans are used to but certainly worth looking at nevertheless.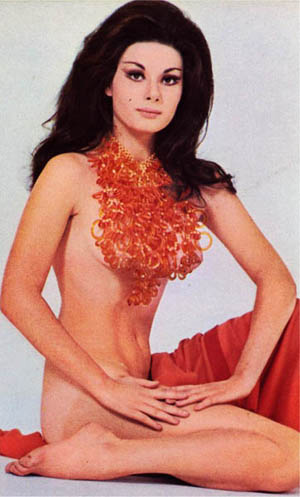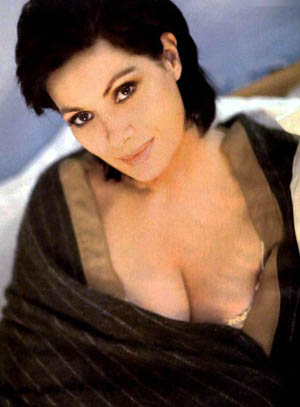 August 2012
This month we are loading up with glamour gals who have no problem giving their all for their fans and the camera. LAURA ANTONELLI was always happy to get down to the bare facts in practically every movie she was in and we are happy she did.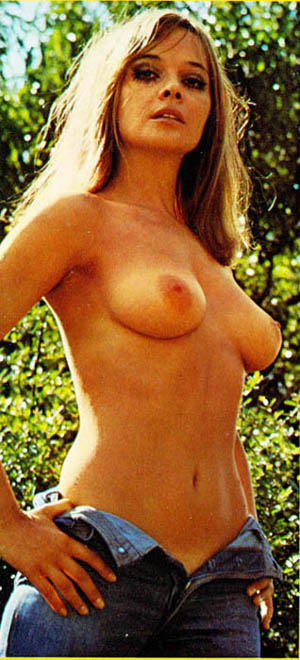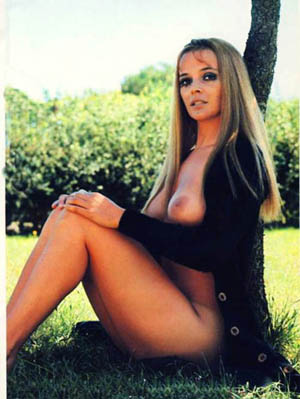 MARIE LILJEDAHL became famous as the teenage temptress INGA. She went on to make just a few more films exploiting her nubile charms and then disappeared from the industry. Fortunately, these stills last forever and show just why she was so popular,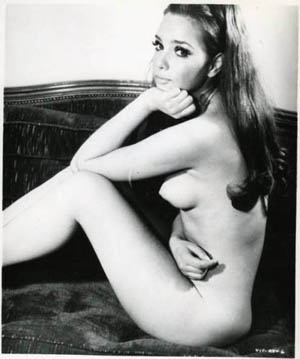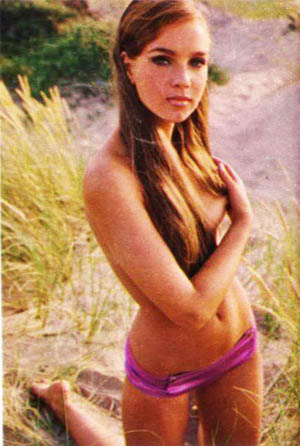 She got worldwide attention when she was cast as FANNY HILL, but LETICIA ROMAN never achieved the kind of success she had been hoping for. She spent most of her career as supporting characters on TV shows, but these long lost photos show why even ELVIS took an interest in her as do we.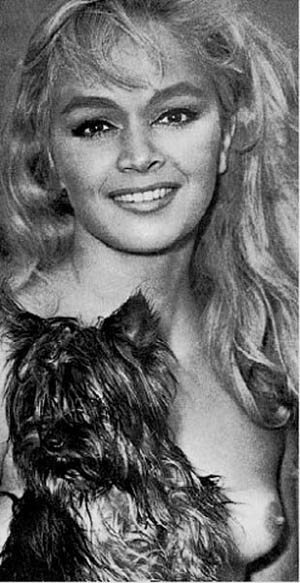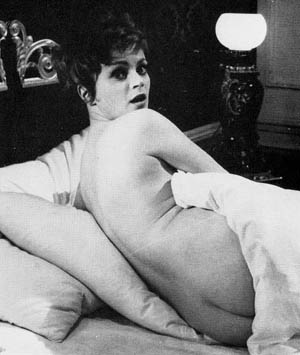 April 2012
During the 1950s JAYNE MANSFIELD was probably photographed in scanty attire more than any aspiring starlet of the decade. We pay homage to her and her love of bathing suits in this cross section of publicity stills.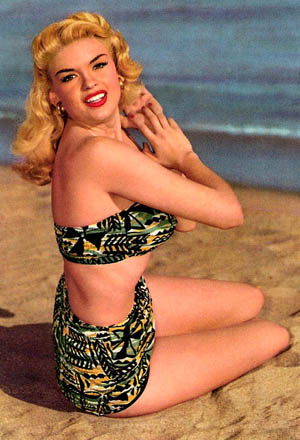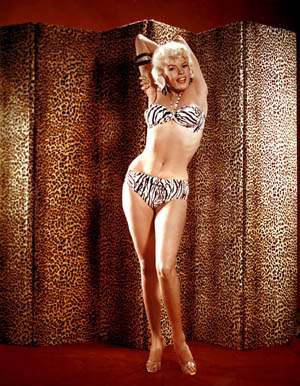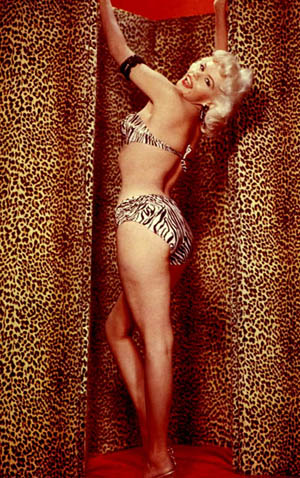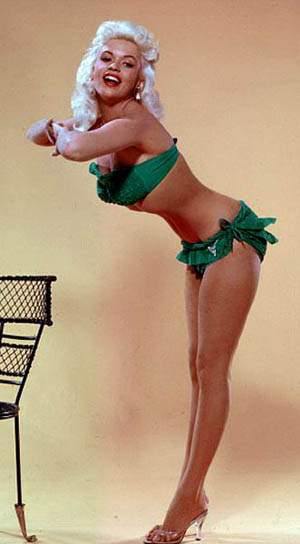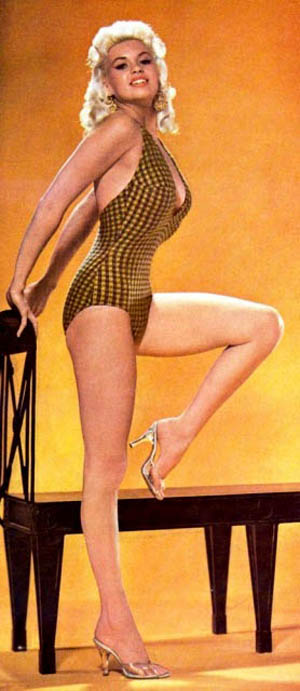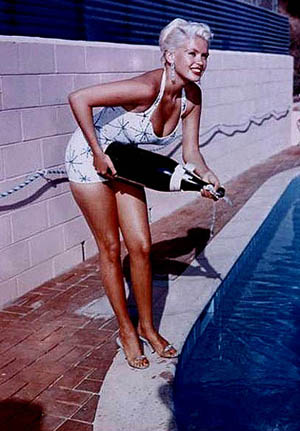 February 2012
YVETTE MIMIEUX burst onto the national scene as a budding young starlet in the sci-fi hit THE TIME MACHINE. She went onto to have a long term career playing a variety of roles but her ethereal beauty was always at the core of her appeal. Though never really marketed as a glamour gal, these rare photos emphasize her physical allure and are certainly worth a place in the CINEMASIRENS GALLERY.